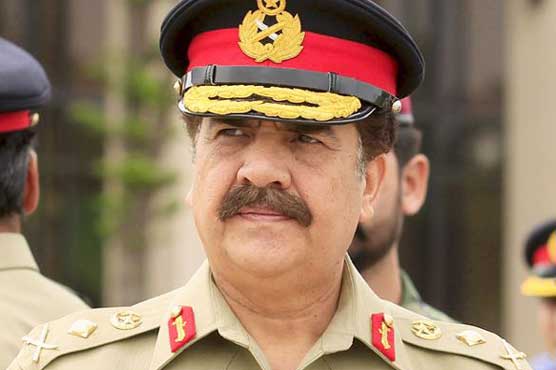 Chief of Army Staff (COAS) General Raheel Sharif Monday dismissed the news related to extension in his tenure as COAS saying "I don't believe in extension and will retire on the due date."
According to Director General Inter-Services Public Relations (ISPR) Lt-General Asim Saleem Bajwa, the speculations about extension in service of COAS were false and completely baseless.
The army chief further stated that the efforts to root out terrorism will continue with full vigor and resolve, Bajwa tweeted. "Pakistan's national interest is supreme and will be safe guarded at all costs," Raheel Sharif added.
The statement comes at a time when several news reports claimed that federal government was mulling over a proposed extension in services of General Raheel Sharif. The reports also suggested that Raheel Sharif could also be promoted as Field Martial and continue serving in Pakistan army after November 2016.
Former army chief General Pervez Musharraf also backed the proposal of extension in tenure of COAS Raheel Sharif calling him 'a great general who could change the days of Pakistan.'
A petition was also Monday filed in the Supreme Court of Pakistan seeking a three-year extension in the service of General Raheel Sharif. It is yet to be decided by the court if the petition was admissible or not.
General Raheel Sharif replaced General Ashfaq Pervez Kiyani on November 27, 2013 when Prime Minister Nawaz Sharif formally confirmed his new position. He is due to retire in November this year.
As per rules of armed forces of Pakistan, any army chief can serve for a tenure of three years. President of Pakistan can extend the service of army chief on the advice of Prime Minister of Pakistan if any General also agrees at this.
Former army chiefs General Pervez Musharraf and General Ashfaq Pervez Kiyani, both were given extensions in the services by then Chief Executive of Pakistan.